Need an Emergency Dentist in Broward? Call McCosh Family Dentistry
Those of us living in South Florida are blessed to enjoy an area where the sun shines nearly every day, the temperature rarely falls below freezing, and a sandy beach is always just a short drive away.
No wonder so many people from other parts of the country and all over the world travel to South Florida to enjoy their vacations in the tropical paradise we take for granted.
With that many people passing through our neighborhood, there are bound to be at least a few who will be in need of an emergency dentist in Broward. And when they do, McCosh Family Dentistry is ready to help.
Dentist in Broward — Serving Both Local and Visiting Patients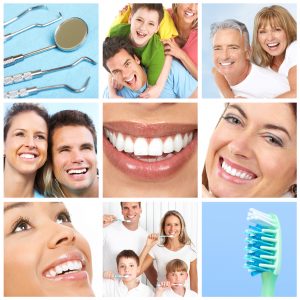 At McCosh Family Dentistry, we have hundreds of long-term patients who return to us for the top-quality dental services they have come to expect from our team of dental professionals. But we also see our share of out of towners who are in need of urgent dental care.
Whether these patients are suffering from a toothache, a broken tooth, or some other serious, immediate dental emergency, McCosh Family Dentistry is the dentist in Broward trusted by the locals and the visitors alike.
Dentist in Broward — Pain-Free Dentistry in a Worry-Free Environment
We offer a full spectrum of state of the art dental service to both long-term patients and one-time-only visitors alike, including general and cosmetic dentistry; tooth whitening and bleaching; crowns, bridges, and dentures; periodontal treatment; root canals; implants; and more.
Our gentle, caring, friendly staff genuinely cares about your comfort so you never have to worry about feeling stressed or even experiencing any pain during your visit. Whether it is a routine visit or a dental emergency, we are the dentist in Broward that uses the best nitrous oxide sedation and other pain-relieving tools to give you a comfortable, stress-free experience.
Dentist in  Broward — Call for Your Appointment Today!
Do if whether you are local of just visiting, if you or anybody in your family needs a top-quality, highly skilled dentist in Broward who can provide the kind of fast, pain-free dental care you want, you will always find what you are looking for at McCosh Family Dental.
Just call our friendly, helpful customer professionals at 954-606-6467 to schedule your appointment. Whether it is long term or same-day, we will give you the same courtesy and respect we would give our very own family members.
CONTACT US FOR A FREE QUOTE!