FERNANDA B. McCOSH, DMD. From Sao Paulo to Margate!
Excellent dentistry comes with education, dedication and experience. Dr. McCosh first attended dental school in Sao Paulo, Brazil. She practiced dentistry with her father, Dr. Antonio Bergamin at their private practice for 5 years before moving to the United States. As a Floridian, Dr. McCosh attended Palm Beach Community College to become a Dental Hygienist and later went on to Nova Southeastern University College of Dentistry in Fort Lauderdale, earning her Doctor of Dental Medicine Degree.
Dr. McCosh resides in Deerfield Beach, Florida, with husband Grant, and three sons. In her free time, she enjoys involvement with school and sporting activities within the community. When not in the office, you are sure to find her at one of her son's activities or riding her bicycle with her husband.
Dr. McCosh, takes the time to get to know you, and listen to your individual needs. After an evaluation, we will identify and explain resolutions with your best interest in mind. Dr. McCosh stays well informed on the latest advancements in dentistry by attending many seminars and continuing education programs. She is a member of the American Dental Association, The Florida Dental Association and the Gold Coast Dental Association. Fernanda B. McCosh DMD and her team appreciate the opportunity to provide you with dental care. Our practice is built on referrals, and your contagious smile, dedication and quality is what makes our practice grow.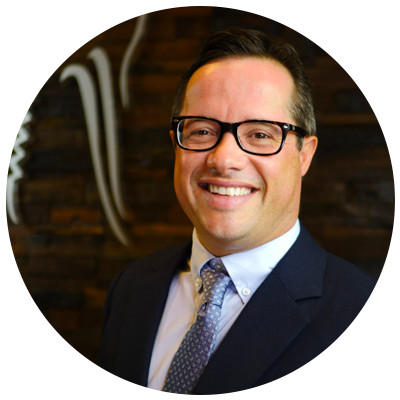 Dr. Francisco Oliver
Dr. Oliver's extensive expertise in the areas of periodontics and dental implants has earned him the appreciation of his patients and the admiration of his colleagues.
After receiving his dental degree, he continued his studies by completing a General Practice Residency and an Advanced Education in General Dentistry Residency. Fervently committed to his chosen calling, he maintains memberships in the American Academy of Periodontology and the Academy of Osseointegration.
Married with two daughters and one boy, he is a die-hard volleyball fan and faithfully follows the U.S. and Brazil national teams.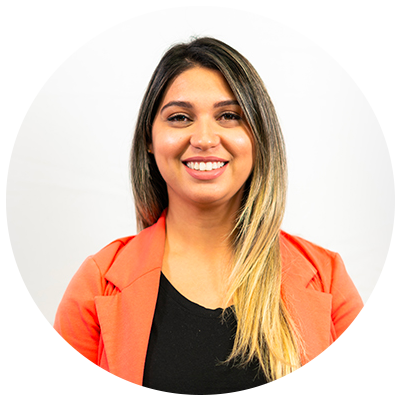 Stefany
Stefany is our office manager. She was born in the US but lived part of her life in Brazil and speaks fluent English, Portuguese and Spanish. Stefany has been with Dr McCosh's team longer than doctor McCosh can remember.
She has great ideas and inspires the entire office!Her hobby is to be away from the desk…traveling…she is also known as Stefallwaysonvacation (by one of our patients!)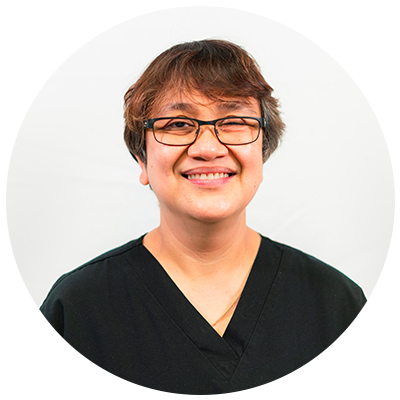 Shirley
Shirley is one of our assistant. She is originally from the Philippines and was friends with Gen. MacArthur but moved to the US to become a dental assistant. Shirley is very experienced, always in a good mood and is doctor McCosh's right hand.
Shirley's hobby is to remind the doctor to stop talking and work.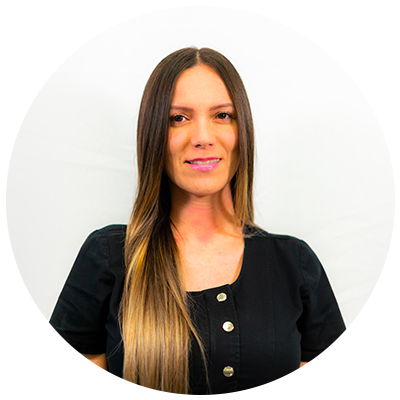 Catalina
Catalina is another one of our assistants. She is from Colombia and moved to the US some years ago. Catalina is very sweet and is Dr McCosh's other right hand.
She is our Invisalign expert and in charge of doing the scans to start the aligners process.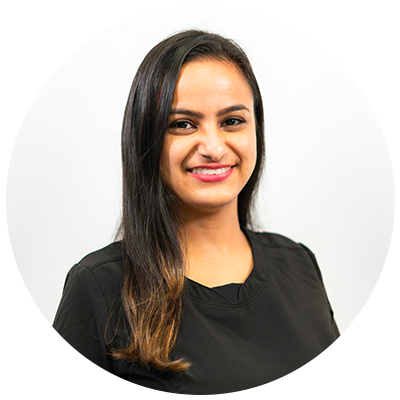 Cristina
Cristina is one of our hygienists. She has been with us for several years. Christina used to be a dental assistant professor at BC. She helps our patients with their oral hygiene because she loves it, but her real business is baking cakes and making Dr McCosh's hips larger.
Check her out on Instagram @extrasugarbakery.