The Best Pompano Beach Dentist for Your Family
When you go to the dentist, what are you looking for? Do you want top-quality, state of the dental services in a comfortable, stress-free environment? Are you seeking a caring, genuinely attentive staff of highly trained dental professionals? Or are you just looking for relief from the painful or uncomfortable dental issue that is bothering you?
Whatever dental problem you are having, you can find the relief you need at McCosh Family Dentistry. We are the Pompano Beach dentist you and your family has been looking for all along.
Pompano Beach Dentist — We Love to See You Smile

McCosh Family Dentistry offers full-service dental services for every member of your family, from the youngest to the oldest. We specialize in providing the best possible dental care from toddlers to seniors, always in a relaxed, pain-free environment.
Whether you simply are seeking a routine dental checkup and teeth cleaning or more involved dental services such as root canals or implants, we provide the top quality service you need at McCosh Family Dental.
Led by Dr. Fernanda B. McCosh, who many consider the leading Pompano Beach dentist in our community, the friendly, caring, and helpful professionals at McCosh Family Dental will offer the same quality of care to your family as they do their own.
Pompano Beach Dentist — Exceeding Expectations
South Florida residents have high standards when it comes to dental care. Dr. McCosh is the Pompano Beach dentist who exceeds her patients' expectations in both the quality of care and the personalized approach she takes to every person she treats.
From the moment you arrive at McCosh Family Dentistry, you will be made to feel as if you are a valued member of our family.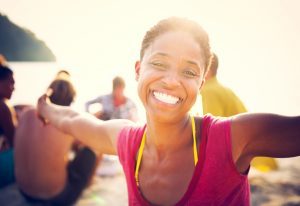 Pompano Beach Dentist — Show the World Your Bright, Happy Smile
The thing that puts a smile on our faces is when you feel confident enough about your smile to show the whole world how you feel.
We want you to have not just a beautiful, stunning smile, but a healthy one as well. In addition to the world-class dental care you will receive from our dental professionals, you will always have access to the latest dental techniques and habits to optimize your oral health.
Our goal at McCosh Family Dentistry is a simple one: To be the Pompano Beach dentist your family trusts with their smiles.
So call us today to get started with your first appointment. Our friendly, helpful customer service professionals are standing by to take your call at 954-606-6467.
CONTACT US FOR A FREE QUOTE!