The Coral Springs Dentist Who Genuinely Cares about Your Dental Health
McCosh Family Dentistry is the Coral Springs dentist your family needs. We provide the kind of top-quality, professional dental services you can rely on.
Whether you simply need a routine checkup or extensive dental services, you will find the pain-free, state of the art services you expect at McCosh Family Dentistry.
Coral Springs Dentist 
At McCosh Family Dentistry, we hold ourselves to the very highest standards. These high expectations begin at the top with  Fernanda B. McCosh, DMD.
Dr. McCosh's story begins not in South Florida, but in Brazil, where she attended dental school at one of that country's finest dental colleges in Sao Paulo. After graduating from PUCCAMP, a very prestigious dental school, she joined the practice of her renowned father, Dr. Antonio Bergamin, before traveling to South Florida to launch her own successful dental career as a leading Coral Springs dentist.
Coral Springs Dentist — Helping Our Community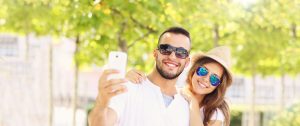 Once she arrived in Florida, Dr. McCosh attended Palm Beach Community College and became a Dental Hygienist, then Nova Southeastern University College of Dentistry in Fort Lauderdale,where she earned a Doctor of Dental Medicine degree.
Shortly afterward, Dr. McCosh founded her own family dental practice and has been serving the residents of South Florida by improving our community "one smile at a time" every since. She has quickly become the Coral Springs dentist of choice for hundreds of your friends and neighbors.
Coral Springs Dentist — An Active Neighbor
When she is not working, Dr. McCosh is with her husband, Grant, and three sons at their home in nearby Deerfield Beach, where she enjoys attending her children's school functions and sporting events, especially hockey and soccer.
You may even spot Dr. McCosh enjoying a day while biking at the beach with her husband on the weekends, making her the Coral springs dentist on the go!
Coral Springs Dentist — Leading the Charge for Better Dentistry
Dr. McCosh also is a member of the Florida Dental Association, the Gold Coast Dental Association, and the  American Dental Association. She stays well informed on the latest developments and techniques in modern dentistry so that she can better serve our community.
If you are looking for the Coral Springs dentist with a large successful practice of satisfied patients, including many of your friends and neighbors, then choose McCosh Family Dental.
Our customer service representatives are ready to schedule your first appointment. Call us at 954-606-6467 today!
CONTACT US FOR A FREE QUOTE!