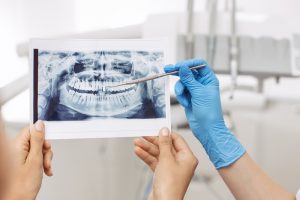 Dental insurance can be confusing. It's supposed to be. When you don't understand what dental benefits you are entitled to under your insurance coverage and you don't use them, dental insurance companies benefit.
Either directly or indirectly, you are paying for your insurance coverage. It could be a benefit offered and paid for by your employer. Or premiums may be taken out of your paycheck before you ever see them.
Whether they are part of your compensation or coming out of your pocket, it's important to your oral and financial health that you know exactly what treatments your insurance covers.
Happy to Help
In many instances, things like teeth cleanings, dental x-rays, even cosmetic treatments may be fully or partially covered under your dental insurance. But if you aren't familiar with the intricacies of your dental insurance policy you probably would never know.
At McCosh Family Dentistry, we deal with dental insurance coverage all day every day. So just by looking at your policy, we can usually tell you instantly what is and isn't covered. And we can often recommend treatments that you may already be paying for but have never used.
We want your family to get the best care possible. That's why we will look at your dental insurance and tell you what you are entitled to receive whether you are a current patient with us or not. Simply stop by and let us have a look and we will be happy to translate your policy into easy-to-understand English for you.
Straight Talk
Sometimes it seems like insurance policies are written in an entirely different language. Between all the legalese, the dense paragraphs, subparagraphs, and confusing words, it can be practically impossible for the average person to understand what they are entitled to receive.
But not anymore. At McCosh Family Dentistry, our goal is to help your family get the best dental care possible. Come in today, bring your dental insurance policy, and let us figure it out for you.