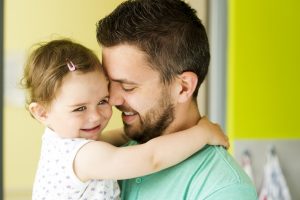 At McCosh Family Dentistry, we treat customers of all ages, including the very young.
According to the American Academy of Pediatric Dentistry, parents should schedule their child's first dental appointment when their first tooth appears, or no later than his or her first birthday.
The dentist will conduct a thorough examination of your child's oral health in order to identify any potential dental problems so that they can be corrected even before they occur.
Dentist in Coral Springs — What Are 'Baby Teeth'?
A child's first set of teeth — known as the primary, or "baby", teeth — typically appear during the first year. While these teeth eventually will fall out and be replaced by the child's adult teeth, usually during adolescence, these primary teeth perform an important function.
Baby teeth help children speak clearly and chew naturally. But they also aid in forming the path that the permanent teeth eventually will follow when they are finally ready to erupt.
Dentist in Coral Springs — Common Pediatric Dental Issues
When working with very young children, the dentists at McCosh Family Dentistry focus on the issues that are most likely to be found in patients of this age group. One of the most important tasks is reassuring parents that their children are perfectly normal.
Some parents express concerns about the harm thumbsucking and pacifier habits can have on their children's teeth. While most, if not all, children will suck their thumb and/or a pacifier during infancy and their earliest years, these habits generally only become an issue if they go on for a very long time.
Most of the time, children will grow out of these habits ion their own. But if they are still sucking their thumbs or finger past the age of three, your dentist may recommend a mouth appliance that can help discourage the habit.