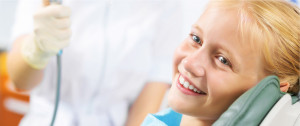 There are many different types of dental insurance, all of which are a little bit different.
For the average person, it can sometimes be challenging to understand what types of services are covered by your dental insurance and which you will have to pay for by yourself.
Preventative, Basic, and Major
Generally, dental insurers will group procedures into three categories: Preventative, Basic, and Major.
Preventative care procedures are designed to promote oral health over the long term, rather than to fix problems. These include such things as dental exams, teeth cleanings, bitewing x-rays, periapical x-rays, full-mouth x-rays, and fluoride treatments.
Basic services are those that are relatively straightforward and don't generally involve laboratory expenses for your dentist. These often include things like emergency treatment for tooth pain, sedative fillings, routine tooth extractions, and root canals.
Major Dental Services
Major dental services generally include procedures and treatments that are more complex and typically involve outside dental laboratory services. These more elaborate dental treatments often cost significantly more than basic dental services.
Examples can include dental inlays and onlays, bridge work, tooth implants, wisdom teeth removal, removable partial dentures, complete dentures, orthodontics, and oral surgery procedures.
Dental Insurance – Understanding Your Coverage
Dental insurers are required to provide their customers with a detailed explanation in writing of the terms of their coverage. But these can often be dense, complicated documents that are practically impenetrable to people without training in legal writing.
At McCosh Family Dentistry, we are experienced with dealing with practically every type of dental insurance offered in South Florida.
Our trained, experienced customer service staff can usually explain in detail what is and isn't covered by your particular dental insurance so you can make the most informed decisions about your treatments.
If you have questions about your dental insurance, the friendly and helpful professionals at McCosh Family Dentistry can help.