One Call Does It All: Plan Your Whole Dental Care Year!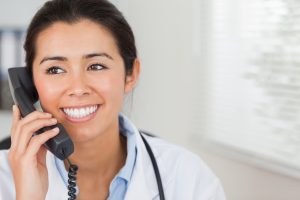 Spring has definitely sprung. Wherever you live, the days are getting longer, the temperatures are getting warmer, and the season of renewal is in full swing.
Spring always brings new hope and inspiration. That's why spring is the perfect time for making plans for the rest of the whole year.
This spring, plan out your family's dental care at McCosh Family Dental. With just one phone call, you can make all of the appointments you need for dental checkups, teeth cleaning, and other dental treatments for everybody in your whole family.
Coral Springs Dental Care — Save Time and Effort
When you make all of your family's dental appointments at the same time, you can save yourself time and worry throughout the rest of the whole year. You never have to worry about forgetting to make an appointment or failing to follow up on important dental care because everything will already be done for the whole year.
Our friendly, helpful dental appointment staff members will work with you to fit your family's dental appointments into your busy schedule. Plus, we will provide the prompt and courteous reminders you need to keep everybody on track all year long with their dental care.
Coral Springs Dental Care — Getting the Care Your Family Needs
When you make all of your family's appointments for the whole year in the spring, you also never need to worry about not being able to get in when it is most convenient for you. Waiting until the last minute is sure to add anxiety and frustration that you just don't need in your life.
So this spring, do yourself and everybody in your family a favor by making all of your family dental appointments with McCosh Family Dentistry with just one simple phone call. Our appointment staff is waiting so call today!