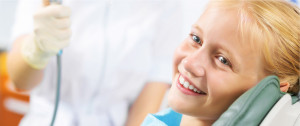 For many people, visiting their dentist is at the bottom of their "want to do" list. That's because most people associate dentistry with pain, discomfort, and stress.
That perception may have been justified many years ago. But the advent of modern dental techniques has essentially eliminated pain and discomfort from most dental procedures. Today, even a full extraction is a relatively pain-free experience.
Tamarac Dentist — Dental Care without Discomfort
Still, old habits die hard. So most people still associate going to the dentist with something unpleasant.
At McCosh Family Dentistry, we work very hard to put all of our patients completely at ease, both before they arrive and while they are in the dentist's chair. Our staff goes out of their way to make our client's dental experience as pleasant as possible.
Our dental procedures are as painless as possible. About the only thing most patients feel is the little prick of the novocaine injection. And even them, most patients get a numbing cream or other medication to minimize this discomfort.
Tamarac Dentist — Pain-Free Procedures
We understand that going to the dentist isn't always a pleasant experience. When you are in the dentist's chair and our professionals are working inside your mouth, it can be both awkward and stressful.
But we will always make sure all of our patients experience as little pain and discomfort as possible. We also work efficiently so that we can minimize the amount of time you are not at ease. And we will be friendly, soothing, and honest about what we are doing and what you can expect so that there are never any surprises.
Going to the dentist today is much improved than it was just a few years ago. At McCosh Family Dentistry, our goal is to minimize stress and maximize comfort so that you can get the best quality dental care available anywhere.