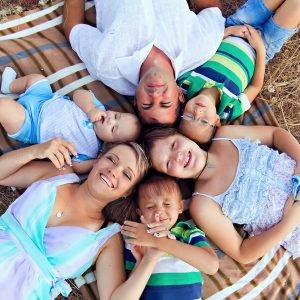 Good oral health is important for people of all ages, from the very young to our senior citizens. Taking care of your teeth will help them last your entire life.
There are many different types of dental professionals who can help you take care of your teeth, including general dentists, orthodontists, oral surgeons, pediatric dentists, and family dentists. So how are you supposed to know which one to go to?
Family Dentistry
Each different type of dental professional does something unique. But a family dentist typically has the skills, experience, and training to provide top-quality dental services to everybody in your family, including both children and adults.
Family dentists treat patients of every age, including children as young as three who are just getting their baby teeth to older adults who often require special kinds of dental care.
So one way to think about family dentists is that they provide a kind of "one-stop shopping" for everybody in your family.
Services Provided by Family Dentists
Family dentists can do everything from inspecting and cleaning your teeth to filling cavities, performing root canals, and providing teeth whitening services.
Family dentists don't just specialize in one particular type of patient. Instead, they can provide the finest dental services for everybody in your family, regardless of their age.
Scheduling Your Family Dentist Appointment
No matter how old you are, it's a good idea to see your family dentist at least every six months. If you have serious teeth issues that need to be addressed, you may require more frequent appointments.
Another benefit of choosing a family dentist is that your dentist can build relationships with everybody in your family. So you can get to know each other better during your visits.
McCosh Dentistry offers family dental services for your whole family. Call today to make your next appointment.