Dental Care for the College Freshman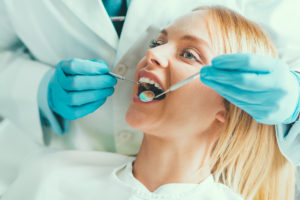 The summer between high school and college is a time for saying goodbye to old friends and looking forward to new adventures in the grownup world. It's both exciting and scary.
For many young people, it's often the first time in their lives that they have to start taking responsibility for their own lives. Their parents are going to stay at home while they go off into the wild, wonderful world and make their own path.
Dental Care for Grownups
That includes arranging for their own dental care. Students who are going off to a college far from home have to figure out how to take care of their own teeth. Their parents may not make appointments for them anymore. As they enter adult life, it's going to be up to them to make their own choices.
One of the worst choices they can make — and one that is unfortunately very common — is to do nothing. Thanks to years of mom and dad dutifully taking them to the dentist, paying for braces, and nagging their children about brushing their teeth before bed, young people are blessed with healthy teeth.
But if they drop the ball and don't follow through with healthy oral health habits, it's likely their bright, beautiful teeth won't last very long.
Take Responsibility for Your Smile
In college, there's usually not anybody there to give you a hard time about taking care of yourself. Young people get to make their own choices about what they do and who they are.
New graduates should start off on the right foot by taking responsibility for their smile. Most colleges and universities require incoming freshmen to have a complete dental checkup before starting classes. Take advantage of that by making it the first step in your adult lifetime of good oral health.