McCosh Family Denstistry, the Leading Cosmetic Dentist in South Florida
Cosmetic dentistry is a specialized area that focuses on improving the appearance of your mouth, teeth, and smile, as well as optimizing your oral health.
The cosmetic dentist South Florida residents have come to know and trust is McCosh Family Dentistry. That's because our highly qualified team of cosmetic dentistry professionals have the skills and experience to give you the kind of bright, gleaming smile of pearly white teeth that you have always wanted.
Cosmetic Dentist South Florida — Inlays and Onlays
When considering a cosmetic dentist in South Florida, one of the first things to consider is the type of procedures they perform.
One of the most common cosmetic dental services we provide is indirect fillings, also known as inlays and onlays. Essentially, these are fillings that are made by a dental laboratory and are used to fix a tooth that has mild to moderate decay.
Inlays and outlays also are used when there is not enough tooth structure to support a filling. In most instances, the inlay is placed directly onto the tooth service. An outlay covers the tooth's entire surface.
Cosmetic Dentist South Florida — Composite Bonding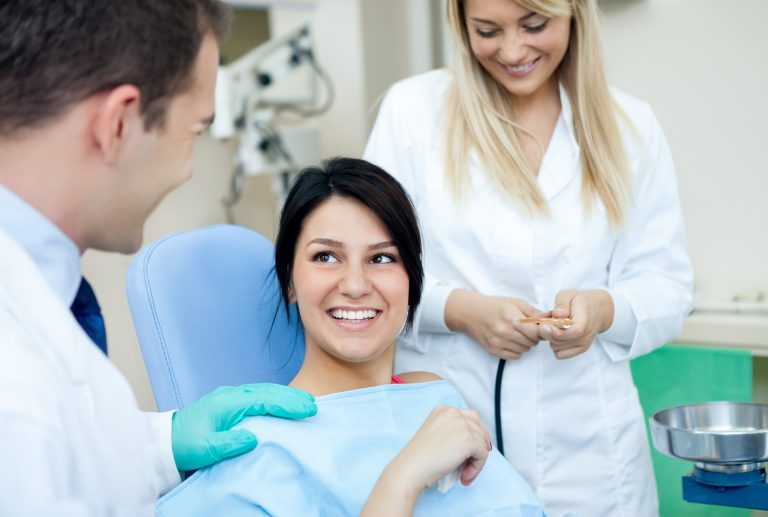 Another procedure routinely performed by a cosmetic dentist in South Florida is composite bonding. This is the repair of decayed, discolored, or damaged teeth using a material that has the same appearance as tooth enamel.
Composite bonding covers the damage to the tooth to give the appearance of a healthy tooth in its place. It's an affordable procedure that can help patients with chipped, cracked, or worn teeth.
Cosmetic Dentist South Florida — Dental Veneers
Have you ever wondered how all of your favorite movie and TV stars can have perfectly white, straight teeth? In many instances, it probably is due to the use of dental veneers.
Dental veneers is a procedure in which medical-grade, ceramic veneers are constructed to resemble the patient's natural teeth, except whiter and perfectly formed. They look very realistic and are used to fix many dental problems, including crooked teeth, cracked or damaged teeth, and gaps between teeth.
Cosmetic Dentist  South Florida — Call for Your Appointment
These and other procedures, including teeth whitening and implants, are available from McCosh Family Dentistry, who many consider the leading cosmetic dentist in South Florida.
If you want a 10,000-megawatt movie star smile, we can help. Simply call to schedule an appointment at 954-606-6467 and we can begin the process of helping you look your best.
CONTACT US FOR A FREE QUOTE!